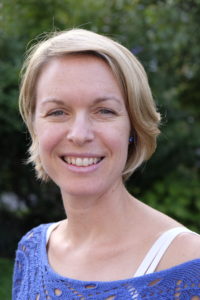 My name is Julie Arlt and I have been dancing all of my life! My first performance was dancing for my brother's band (he was five years old and I was three) for his kindergarten class. It was then that I discovered just how much I loved dancing as well as performing!
Since that first show at three years old, I trained in modern, jazz, and ballet and finished my childhood dance training with a BA in dance, theater, and math education. I performed in different modern dance companies and taught dance classes for children in Washington DC, San Francisco, and Basel, Switzerland.
Once moving to Basel I started teaching kindergarten in a bi-lingual international school while teaching children's dance classes and performing part-time. In July 2017, I completed the Intellidance certification program. This program is designed for teaching dance to babies and children up to 5 years old. Teachers learn how to enhance the movement, social, emotional, and cognitive skills of the dancers in a playful environment involving dancing, singing, and pretending. The Intellidance program is designed to nurture young dancers, while deepening the parent-child bond.
I enjoy using my skills as a classroom teacher and combining this with my love for movement in a dance space. I strive to share my affection for dance with young children which helps them find their individual passion and talent.
I am also a mother of two children and am originally from Chicago, IL. I have been living in the Basel area since 2003. I speak English and German.